AP Environmental Science students must complete six environmental community service hours per quarter, representing 5% of each quarter grade. Service hours are encouraged, but not required, for Environmental Club members.

Most importantly, if you sign up for an event, show up on time. Events often travel from the meet location and late students are not guaranteed participation. APES no-shows will receive a five point deduction off their community service grade

All the events listed below will count for APES credit. Events listed with  **  are not GH sponsored and require a verification 
form
 and a picture (showing you participating in the event with others). APES students seeking opportunities not listed below must get the event approved by Mr. Rush or Ms. Magee in advance of participation.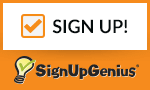 Links

(be sure it's environmental!)

(be sure it's environmental!)